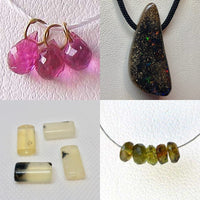 Amazing Tourmaline and Opal - October Birthstone!
Opal, comes is so many beautiful varieties - from Pink Peruvian Opal to Fiery Boulder.  Tourmaline - in all the colors of the rainbow!
October Beads!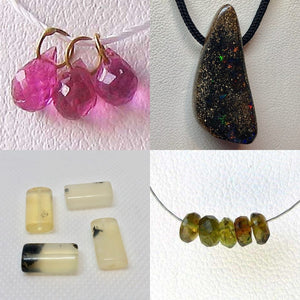 November is almost here... and that means Topaz and Citrine!
Citrine is said to bring JOY into your life :)
Topaz is said to help you increase your energy and end your procrastination!
November Beads!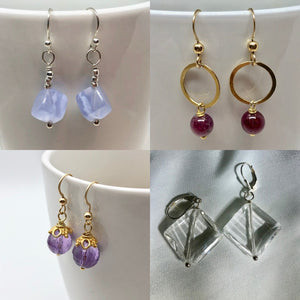 Sylvia Rose Design Earrings!
Sylvia has been making and designing jewelry for about 60 years. She began making earrings and pendants from pieces of nature in her late teens and early 20's.  Here are some of her earrings!
Shop SRJ Earrings!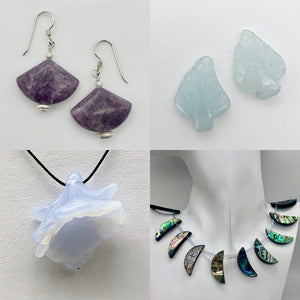 New Items! Jewelry and Beads!
We are putting out new items daily!  Sometimes it is a beautiful piece of jewelry other times it will new beads and we throw in some mineral specimens to boot!  Enjoy the show and hopefully you will find something you need!
Browse Now!
Let customers speak for us